Barcelona is an amazing city in its own right. However, it is also a great hub for enjoying these amazing places to visit near Barcelona. We're here to help you decide where you'd like to discover outside of Barcelona.  So, here is a list of four amazing day trips from Barcelona we've enjoyed, as well as what to do in them.
4 Amazing Places to Visit Near Barcelona
1. Monserrat - 2 hours from Barcelona
'Monserrat' means serrated in Catalan, which all makes sense once you set your eyes on this jagged mountain.   Undoubtedly, Monserrat has outstanding views and a breathtaking landscape, which is one of the beautifully contrasting places to visit near Barcelona.  Therefore, it makes it very worth the day trip from Barcelona too! Especially with it only being just a two-hour train ride away, which also includes a funicular ride.
In fact, this is an important stop for pilgrims from all over the world! Consequently, they'll be found visiting the monastery perched up top, which houses the Black Madonna and 150 practicing monks.  Whether you are religious or just along for the ride, 3 million people per year agree this is a worthy day trip from Barcelona.  Also a great place for hikes!
2. Tarragona - 1 hour from Barcelona
Just an hour away is this beautiful unspoiled city and an amazing day trip from Barcelona.  Tarragona is famous for its Roman remains, winding alleys, and gorgeous beaches.  It should be noted that if you are a fan of old towns, Tarragona is definitely one of the places you will want to visit near Barcelona! Due to the fact that once you arrive, you will find yourself immersed in Roman history and architecture.
As Tarragona is quite a small city, all the Roman remains can be reached by foot.  However, a fun way to make your way around and hear all about the history at the same time is via their Hop On Hop Off tourist train.  There are frequent and inexpensive trains that run from Barcelona Estacion de Francia, heading right along the coast.  Also, make sure you grab a seat on the left-hand side to enjoy the amazing coastline!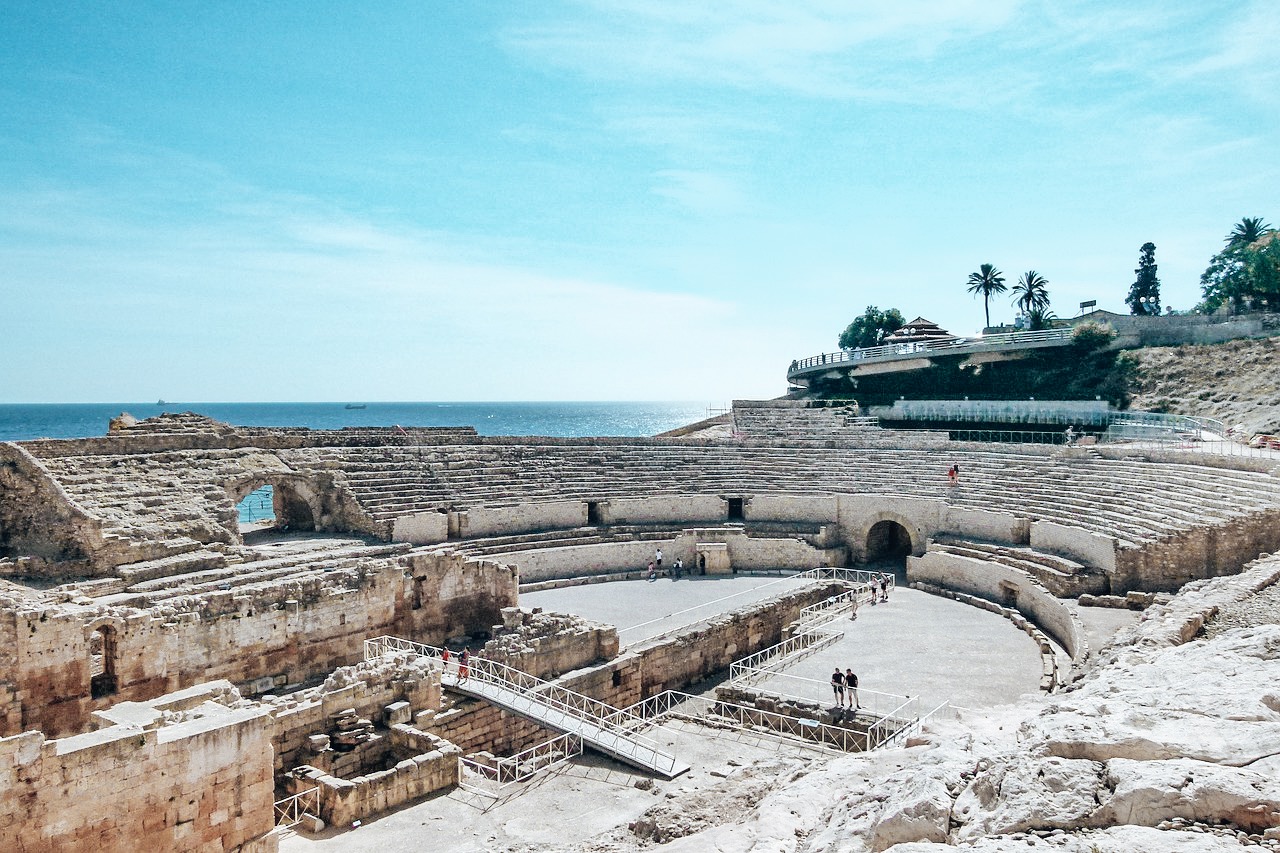 3. Sitges - 40 minutes from Barcelona
Sitges is a lively beach town, less than an hour south of Barcelona.  This town is full of quaint streets and buildings alike and an amazing day trip or weekend trip from Barcelona.  Whatever you lay your eyes on, Sitges always seems ready for a photo opportunity!  There are, of course, beaches in Barcelona but if you fancy a change of scenery, the beaches are fabulous here.  Also, the Sitges nightlife is definitely worth a visit alone.  As well as this, Sitges is also known as the gay capital of Europe. Therefore, for those looking for great LGBTQ+ venues, Sitges is the perfect place near Barcelona for you!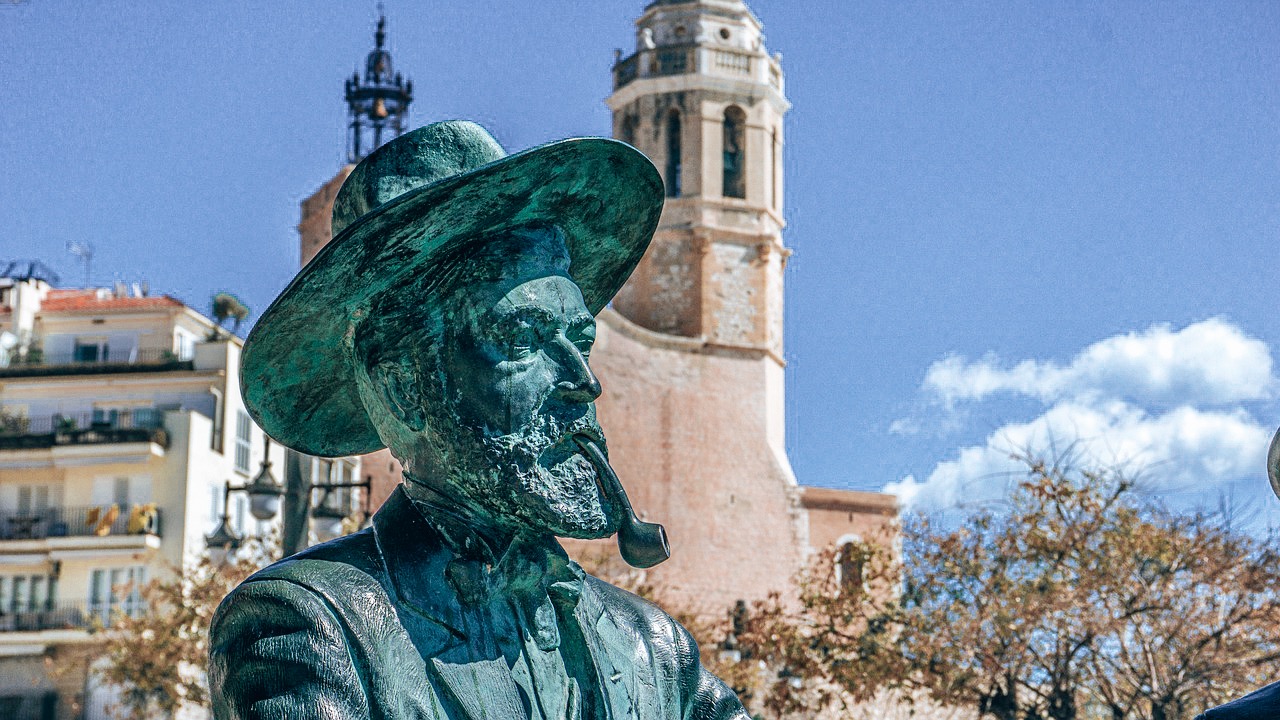 4. Salou - 1 hour 30 mins from Barcelona
Salou is home to PortAventura, the biggest Theme Park in Spain! Alongside Costa Caribe, which holds the record for the 2nd tallest waterslide in Europe. Oh, and also Ferrari Land!  Arguably, Salou is the Florida of Spain, as these 3 attractions are all located in close vicinity to each other.
The ideal day trip from Barcelona for the adventure seekers among us! However, if a high level of adrenaline isn't for you, Salou does have a stunning promenade and easy access to cove beaches.  Without a doubt, for those looking for a thrill, this is a must-see town.  Aside from the above world records, you will also be able to tick the tallest and fastest rollercoasters in Europe off your bucket list!
Top Tip! We found the easiest public transport route to Salou on Rome2Rio. Google Maps seems to take a much longer route.