Here you will find a tried and tested, real account of how we've spent a day in Barcelona.  It should be noted that it takes some stamina but we managed to see most of the typical must-sees in a short space of time. Of course, if you have more time, you can tailor the itinerary with more breathers! Also, the plan is in order to show the best routes to take to fit the most in!
12:00 - Arrive!
Of course, the earlier the better.  However, we also recommend not arriving at the crack of dawn. You don't want the lack of sleep to catch up with you halfway through the day!
Firstly, it takes around an hour to get a train from the airport to the city centre.  This is the option we went for. It should be noted that it only takes 20 minutes by taxi but it will cost more. Importantly, we bought a Hola 2-day Barcelona travel card.  Consequently, this allowed us to use as many trains and buses as we wanted during our visit. Also, if bought online here, you can save 10%.  Therefore, it only costs approx. 15 euros.
13:00 - Tibidabo!
This is one of our favourite and lesser-known spots in Barcelona. A funicular train takes you up to the top of the mountain, where a fantastic church can be found. There's something for everyone up above the city, as alongside the church there is also a fairground overlooking the whole of Barcelona! There are some hair-raising rides on the edge of the cliff! Alternatively, if you prefer to keep your feet firmly on the ground, you can still take in the amazing view from the top. Whilst you're there, try to spot the spires of the Sagrada Familia!
14:30 – 30 mins away is Park Guell.
In Barcelona you will notice a lot of amazing Architecture by Antonio Gaudi, that'll have you wishing he was from your home town. Park Guell is one of his major works and for the most part, is free to visit.  A lot of the park can be viewed at no cost but at the same time, paying the extra to see the Monumental Core is definitely worth it. Do be aware that tickets must be bought in advance as they are limited to 400 tickets per half an hour and this is VERY popular!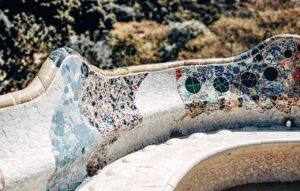 14:00 - Sagrada Familia
The infamous. This, of course, must absolutely be seen on any trip to Barcelona. Without a doubt, the amount of detail put into the decades of building this will amaze you! It should be noted that you should take a lap and see this masterpiece from all angles.  Due to one side being very different from the other. Unfortunately, with this guide being followed to the tee, there isn't enough time to go inside.  However, if you wish to, tickets should be bought online in advance.  As a consequence, you'll avoid the very long queues.
17:00 - Casa Mila and Casa Batllo.
Only a 5-minute walk from each other, these are both the works of the famous architect Gaudi. In this case, you can admire more of his unique architecture from the outside.  Alternatively, with more time and an extra cost, the inside and roof can also be delved into as well.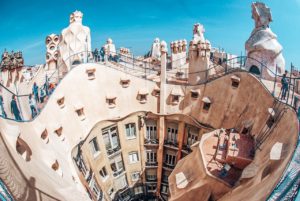 17:45 – Mercado de La Boqueria.
This a fantastic market in the centre of Barcelona.  Due to a very diverse selection of goods. Mercado de La Boqueria is definitely a great spot to pick up some local delicacies. On the other hand, you could also just get a sugar rush from the huge array of sweets and chocolates!
18:30 – Las Ramblas.
This is the most famous street in Barcelona! In short, it is a promenade lined with trees.  As well as this, it is full of street acts, artists, ice cream and restaurants. Take a seat and watch the city go by with your market goods and a glass of sangria.
19:15 – The Gothic Quarter.
This is a charming area in the centre of the old town. Here you will find narrow streets lined with funky bars, clubs and restaurants. Also, this is where we chose to fully regain our energy! We took a break to feast on tapas, visit a really cool local speakeasy and eventually headed to a club after our next point.
*The Magic Fountain – see below.
21:00 – The Beach/Port.
To complete the must-do's in Barcelona, take a walk to the end of Las Ramblas to find the port area.  Also, if you want to just say you've seen it, a little further is the beach! Take a little stroll along at night, as all the boats are subtly lit up and the reflections bounce off the sea. It's a beautiful area!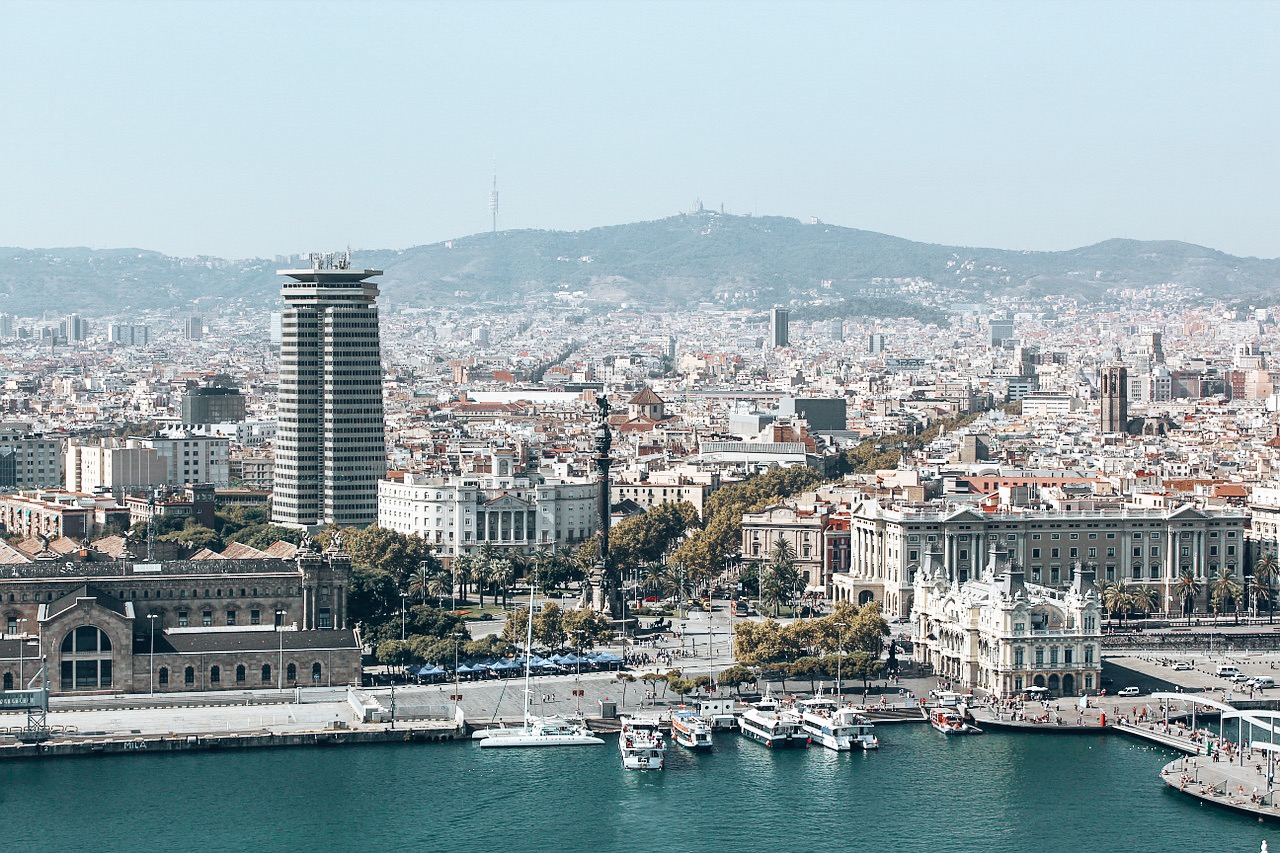 Of course, feel free to jumble these up. Even take some out entirely or replace them with others. However, this gives you the low down of what is possible to see in a day in Barcelona. It is then up to you to choose the pace you'd like to go at and adjust from there. Either way, Barcelona is an amazing city. Therefore, even if you only saw a half of the above, we are sure you will have a great time!
Some extra pointers:
Camp Nou.
A little further out is Camp Nou, the home of Barcelona FC. Here you can take tours of the stadium or purchase lots of merchandise in its huge shop. Of course, if you have some time, you can also watch them play on their own turf!
*If you visit at the right time of year, you are able to watch a very impressive fountain show at the Magic Fountain of Montjuic. It usually starts at 8 pm or 9 pm and lasts an hour. In fact, The Magic Fountain can produce around 7 billion light-and-water combinations by combining the hydraulic features and lighting it is equipped with! Moreover, it is most definitely worth a visit.
The schedule can be found here