There are so many amazing cocktail bars in London but only a few give you a truly unique experience! Here is a rundown of some of our favourite unique, themed cocktail bars in London. You may need to book in advance for some of them, but we promise it's worth the wait!
Best Themed Cocktail Bars in London
ABQ Bar
ABQ is a cocktail bar based on the TV show Breaking Bad. It really goes all out for our themed cocktail bars in London. It is set inside an RV and you "cook" cocktails whilst wearing Walter and Jesse's yellow jumpsuits. Even if you're not a fan of Breaking Bad, this is an awesome bar in its own right. Read more about it in our blog post here.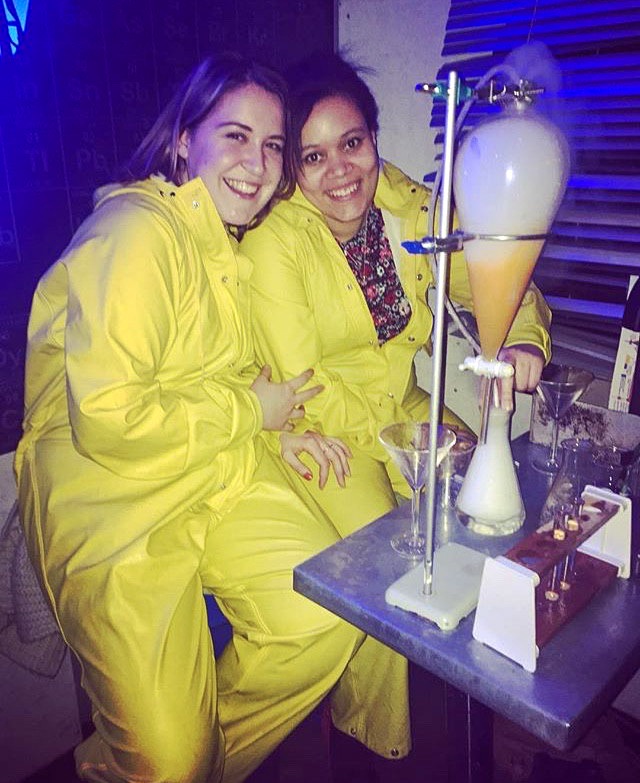 The Bletchley is ABQ's sister bar but also completely different in its themed cocktail bar experience. This is themed like a WWll bunker, where you'll be equipped with an army jacket and a choice of difficulty levels to choose. As the evening progresses you will be asked to crack codes and decipher the clues on the walls in order to receive the cocktails based on your answers to the puzzles. Even the answers are provided to the barman through an old wartime radio and because of the nature of how the cocktails are made, they will be completely unique to you.
This is an excellent group activity or a first-date experience, as all those awkward moments can be easily filled with the challenge of finding the clues spread out around the bar. We have visited this bar ourselves with both our parents and a group of friends, both times this experience was well received!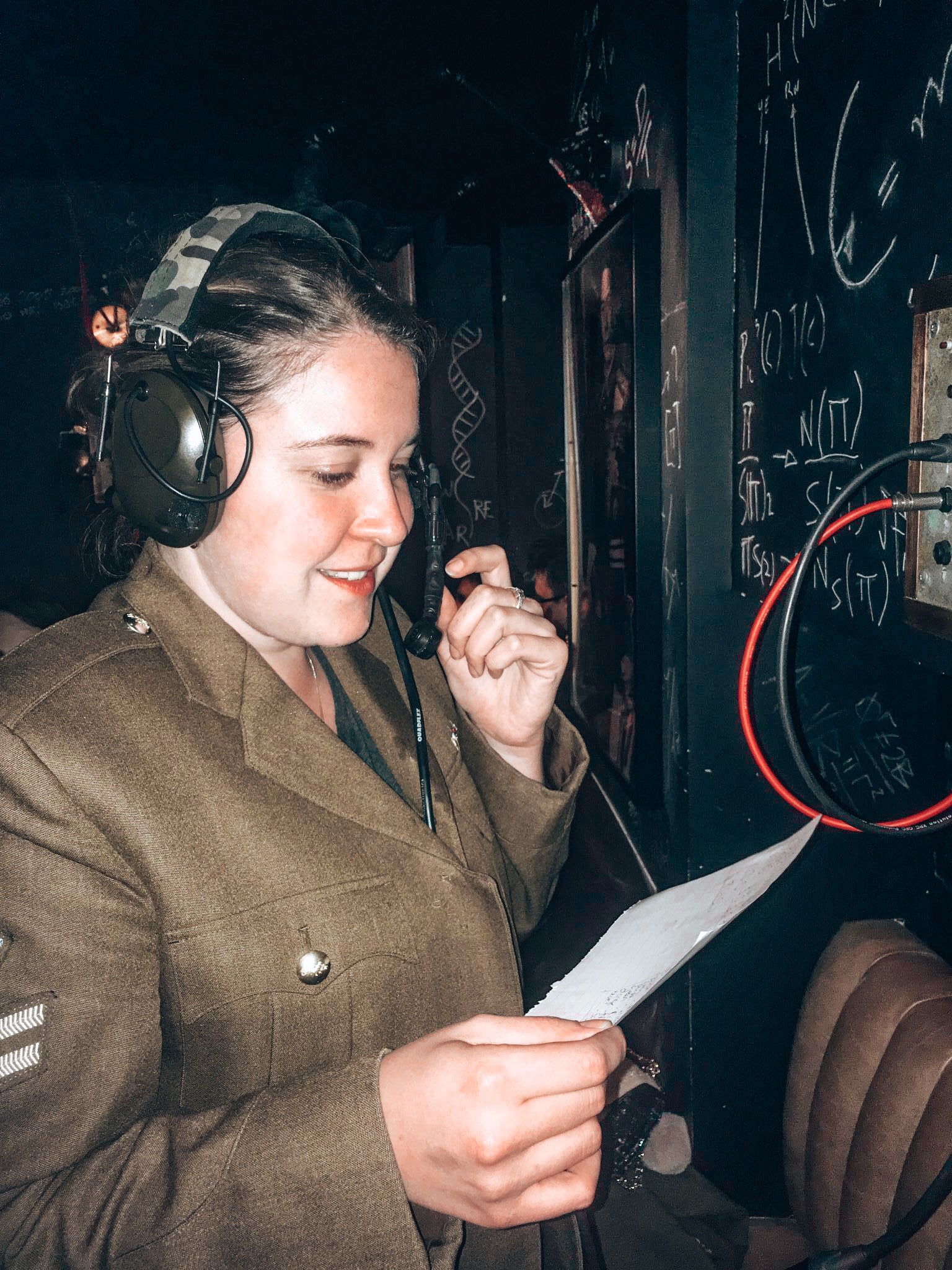 Cahoots will always be one of our favourite unique themed cocktail bars in London. It is set up in a speakeasy-style with the only clue to the entrance being a sign that reads 'To the Trains'. As the sign may give away, this bar is themed like a train.. but not just any train, the infamous London tube. The cocktail menu is endless, and are all featured within a newspaper! There is so much fun to be had in here,  especially if you catch a classic cockney sing-along! Please mind the gap!
If you can sneak your BYO alcohol past the warden, you'll have a great time in this prison-themed cocktail bar, Alcotraz. Orange jumpsuit in tow, you'll sit in your cell whilst your more experienced cellmates make 3 delicious cocktails out of your chosen contraband. Let's hope you're not caught with your alcohol by the guard and sent down to solitary!
Ballie Ballerson
Relive your childhood in this bar that comes with a ball-pit. When Ballie Ballerson first started, it had the everyday ball-pit you would've been used to as a child, which was still fab but they've upped the ante now with glowing balls. To keep up the nostalgia, there are also serving retro sweetie cocktails, such as the sherbet Dibbie Dabberson. This is without a doubt, a bar balls deep in Instagram worthiness.
The Fun House
Alternatively, if you are staying in South London, Croydon also has its own ball pit bar named The Fun House! Before COVID, The Fun House offered some great daily drinks deals and different events such as PS4 Fifa tournaments on the big screen. However, these are currently on hold. We hope you can enjoy all these activities again soon!