Sucre is a city often missed out on in Bolivia but it is somewhere definitely worth a visit and for more than just the fact that you can see real dinosaur footprints there!
Here are 10 reasons why you shouldn't skip Sucre.
It is so pretty.
Sucre is such a lovely place to stroll around and just soak in all the pretty surroundings and is such a contrast to the chaotic La Paz.
It's a great place to try traditional foods and there's a lot of options for vegetarians.
There seems to be a wave of vegetarian restaurants in Sucre, such as El Germen and Condor Cafe and at Salteneria Flores, you can try the best Saltena (Bolivia's version of an empanada) in Sucre, with meat and veggie options!
It is the gateway to one of Bolivia's best markets.
Around 65km away, is the Tarabuco market, which is held on Sunday's. Bolivian markets are fab and this one is absolutely huge, stocking anything from Alpaca jumpers to the brightest hammocks you'll ever come across. All of this also comes with a lovely dose of traditional food and music.
Top tip: lots of tour companies offer visits here but it is easy and cheaper to go via public transport. Just head to the cross roads of Avenida de las Americas and Avenida German Mendoza (either by taxi or the #14 bus) and here you'll find minibuses that'll be heading there.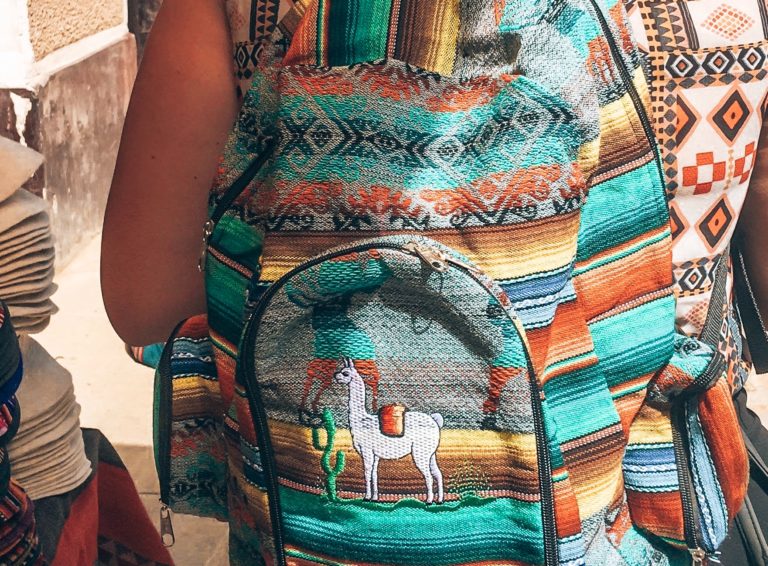 There's the second best thing to the Eiffel Tower.
The mini Eiffel Tower. Located in Parque Bolivar is a miniature version of the Eiffel Tower, actually designed by the same person as the famous original, with pieces imported from Paris. You can also climb to the top with lovely views of the surrounding park.
You can witness the road helpers without feeling like your life is actually in danger.
In Bolivia there is a cute tradition, where people dressed as zebra's help the public to safely cross the road. The great thing about Sucre is that unlike La Paz, you can actually take a moment to enjoy this tradition rather than running across the road as quickly as you can due to the crazy traffic.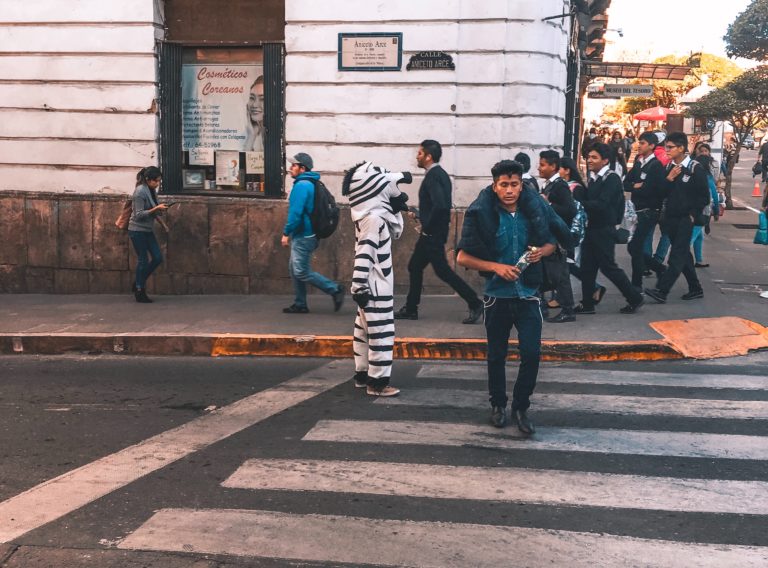 Para Ti chocolate.
Sucre is the starting point of Para Ti chocolate from when Sucre born, Gaston Avila purchased a local chocolate factory in 1990. Head to the store and stock up but beware, there are over 20 different flavours to choose from. You can also choose from the many hand crafted individual chocolates and Sucre is the only place that provides you with dinosaur shaped chocs.
The views are phenomenal.
Find a high vantage point and just feast your eyes on the luscious green landscape of the Andes surrounding the city. The area close to Parque Cretácico is great for this.
It's a great spot for hiking.
There are many hiking opportunities from Sucre, which can have you seeing waterfalls, craters, 2000 year old cave paintings and Inca trails, plus more!
It's a perfect place to learn Spanish.
If you're travelling long-term, Spanish schools are cheap in Sucre and Sucre is also a very comfortable place to live and enjoy in Bolivia.
Of course, the real life dinosaur footprints.
The largest collection of dinosaur footprints in the world! A visit to Parque Cretácico is a must when visiting Sucre but be sure to go during the close up tours of the footprints. You can also hike to get up close and personal with fossilised dinosaur footprints.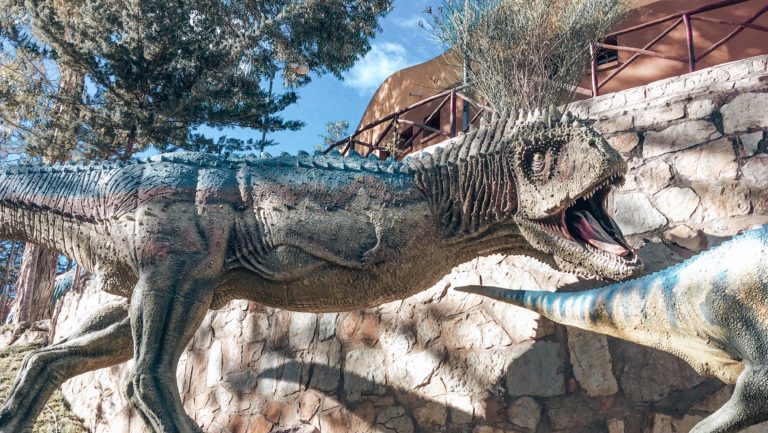 You may also like..
[wpspw_post category="98,97,74" content_words_limit="0" show_tags="false" show_date="false" show_comments="false" show_author="false" grid="3" limit="3"]